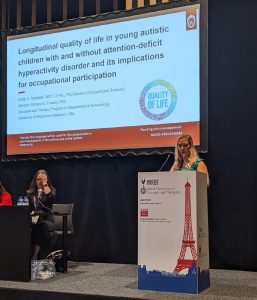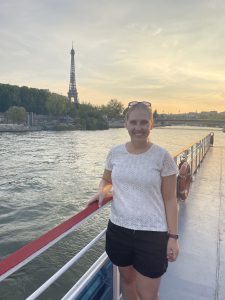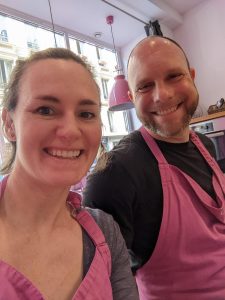 Dr. Brittany Travers and our PhD student Emily Skaletski took a trip across the pond to Paris for the World Federation of Occupational Therapists (WFOT) conference! Emily presented on her dissertation project on the quality of life in young autistic children with and without attention-deficit hyperactivity disorder over time and it's impact on their occupational participation. She did a fabulous job showcasing her work, and we're very proud of her!
While not at the conference, both Dr. Travers and Emily enjoyed eating all the delicious Parisian foods like croissants, chocolate mousse, and crème brulee. Brittany and her husband also took a macaron making class to put this fancy baking skills to the test. Fun was had by all!
For more information on WFOT, you can check out their website here.